We're Hair Designers
At Fantasy Coiffures, our mission is to help you feel as beautiful on the inside as we'll make you look on the outside. Our vision is to incorporate all aspects of beauty through a network of stylists, vendors and specialists.
Hairdo
Coiffure is a fancy way of saying 'hairdo'. At Fantasy Coiffures, we believe that a fantastic hairdo is part of your journey. We offer daily hair & spa services plus feature regular beauty co-operatives.
Nails
Treat yourself to ten perfectly polished nails and feel more poised and radiate more energy. Beautifully groomed hands and painted nails are associated with powerful, confident women.
Beauty
When you look good, you also feel good! It's important to feel beautiful outside, but it's just as important to feel beautiful on the inside. Take a moment to schedule an appointment, or sign up to enjoy an upcoming beauty event.
Welcome to Fantasy Coiffures, a Westerville Beauty Salon and Spa! Our mission is to help you feel as beautiful on the inside as we'll make you look on the outside. Our vision is to incorporate all aspects of beauty through a network of stylists, vendors and specialists.
Our stylists are really hair experts who will design your hair to perfectly fit your face and personality. We will do that by turning a normal hair styling session into a work of beauty designed only for you.
Fantasy Coiffures is located conveniently in Uptown Westerville.
Fantasy Coiffures Services
Here's a basic outline of our services and prices. Please consult with your Stylist for services customized to meet your exact needs.
Shampoo & Style - $20
Includes roller set, this option includes a thorough shampoo and condition utilizing professional products.
Shampoo & Scalp - $25
Treatment includes styling and relaxing, gentle massage of your scalp. Scalp massages can decrease stress and boost your mood.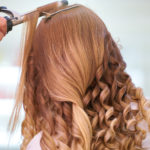 Shampoo, Deep Condition & Flat Iron - $75
$10 per hour added for extra dense or coarse hair, please remove braids of weave 24 hrs. prior to service.
Style Only - $15
Just need the basics? Our Style Only treatment will give your hair a beautiful boost.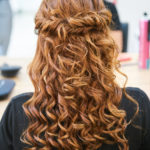 Formal Updo Styling - $45
Have a prom, wedding or other formal occasion coming up? Get your updo at fantasy coiffures today!
Women's Haircut - $28
Are you searching of stylish haircut and hairstyles for women? Look no further. Our cut includes shampoo.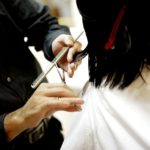 Women's Haircut - $20
Searching for a new hairstyle to freshen up your look. This cut is done without shampoo.
Upgrade Haircut Add $8
A simple yet stylish upgrade to our regular service. Includes curls or full flat iron.
Men's Haircut - $20
Get the latest men's hairstyles at Fantasy Coiffures. You're going to love our services for men too.
Children's Haircut - $10
modern kids haircut styles have become just as trendy and fashionable as women's and men's cuts. 10 and under.
Color Retouch - $55
During a color retouch attention is given to your root area where the natural hair color and growth starts.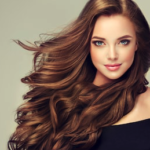 Coloring - $70
Do you love the solid single color hair look? Our coloring treatment is single color applied from the roots to the ends of the hair
Color Foil Weave, Partial - $45
Add highlights or lowlights to specific areas of hair to create contrast and dimension.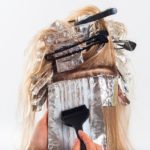 Color Foil Weave, Full - $75
Perfect if you have longer hair, or wish to add extensive highlights or lowlights to your style.
Color Foil Add On - $1 per foil
Do you just need to add color one foil at a time? Then our Color foil add-on is the perfect option.
Temporary Fashion Color - $50
Add some drama and effect to your existing color, pre-lightening additional service
Perm - $65
Add perfect waves or curls to your hair. Our hair professionals use modern methods to take care of your hair.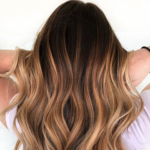 Smoothing Treatment - $90 per hour
Brazilian Blowout/Keratin Straightener. Time quoted on length and density of hair. Generally takes 3 hours for medium hair.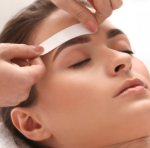 Waxing Brow - $8
Professionally waxed eyebrows can help get the perfect shape you desire.
Waxing Lip or Chin - $10
Have bothersome hair above your lips or on your chin? Let our professionals quickly and easily remove unwanted hair.
Basic Beauty Manicure - $20
Our basic manicure includes nail clean up, cuticle push back, and application of polish.
FC Spa Manicure - $30
Includes all of the benefits of our basic beauty manicure, and adds mask and hot towel treatments.
Polish Change - $10
Do your nails still look great from your last manicure but you desire a new color? Then have one of our manicure professionals give your polish an update.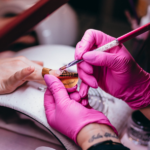 Gel Manicure - $35
Splurge a little an receive our gel manicure. Strengthen your nails while adding a touch of luxurious style. removal of previous gel included.
Get in Touch
In Uptown Westerville
100 South State Street
Westerville, Ohio 43081
Give Us a Ring
(614) 882-3651
Hours of Operation
Mon - Fri, 9:00 a.m. - 7:00 p.m.
Sat. 9:00 a.m. - 4:00 p.m.
And by Appointment